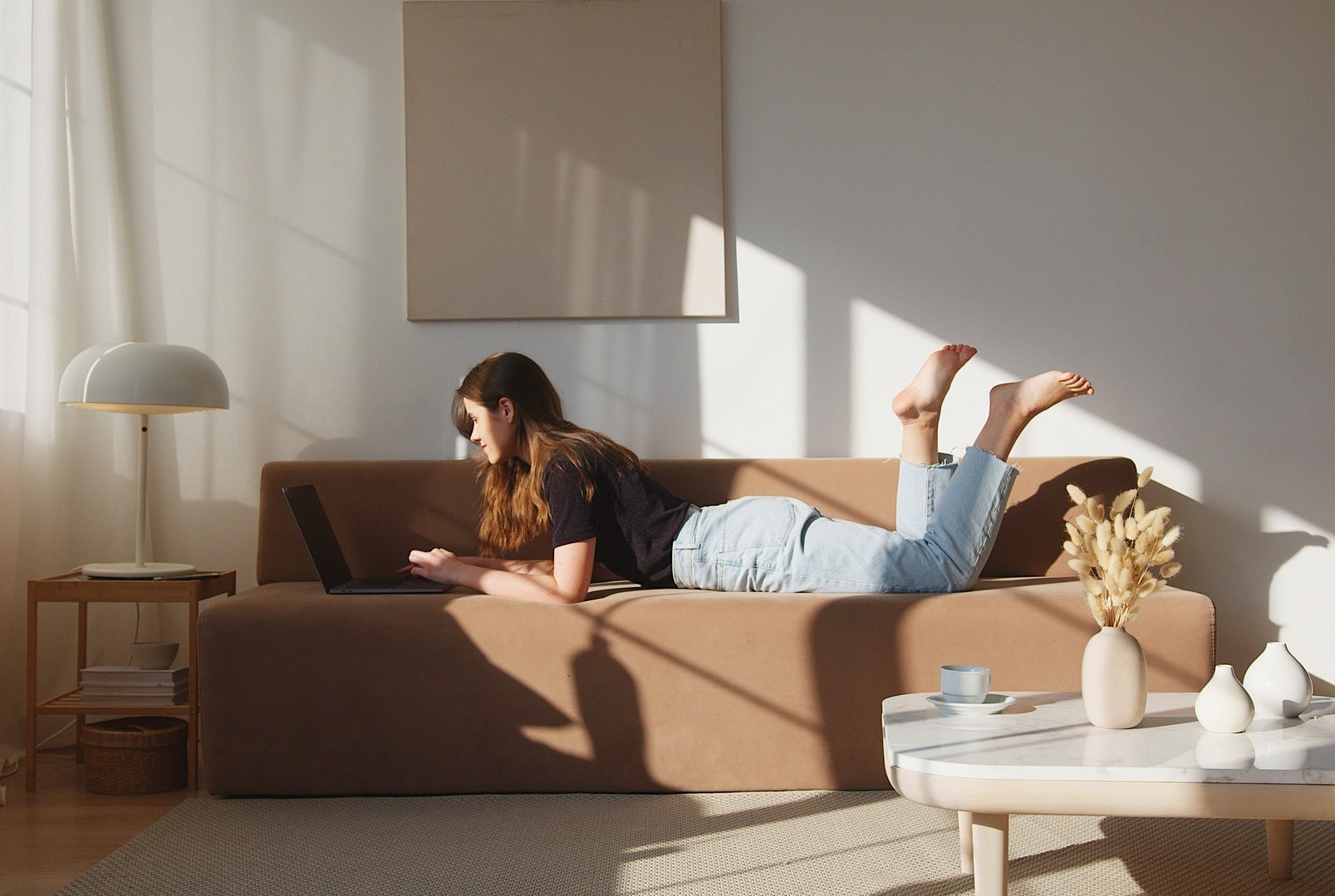 Advantages of Learning Online
The Covid-19 pandemic and the advent of new technology has literally turned the world on its head in recent times. Covid-19 has had a catastrophic effect on the Language Travel Industry, for the plain and simple reason that students have been unable to travel! And yet, the appetite for learning a new language remains much the same as ever!
Recognizing the limitations for language learners that government restrictions around the world have placed on foreign travel, Linguru, utilises the latest technological innovations to provide the real feel of the classroom for students learning German online.
In a recently published industry survey conducted on the impact of Covid-19 on the language school sector, over 93% of foreign language students were 'satisfied' or 'better than satisfied' with their online language learning experience. And bear in mind that these students were learning online at language schools that are traditionally reliant upon face-to-face, in-school learning programmes; unlike Linguru, which is a specialist German online learning school. 16% of respondents in the survey cited cost as the main benefit of online language learning, 23% cited the flexible timetables offered by schools and 61% cited learning from the comfort of your own home as the most significant benefit.
So, let's dig a little deeper into the advantages of learning online:
Learning from the comfort and safety of your own home
This, as we've noted above, is unarguably one of the greatest advantages of learning German online. Imagine the convenience for students! Online language school learners can pitch themselves anywhere they like in their home, flip open their laptop and they're ready to go! No need to dress up, you can learn German in your pyjamas if you feel like it! Indeed, once the world returns to something approaching normality, online language students can learn from practically anywhere, as long as they have a decent broadband connection.
Travel and costs
Travel and costs are inevitably considerations that confront all students wishing to learn a new language. Face-to-face online learning is considerably less expensive than traditional face-to-face learning, where students are required to travel to the country where the language is spoken. Just check out the prices at Linguru if you're in doubt. Add to this the time, extra cost and hassle avoided by the fact that travel is taken out of the equation, and the advantages of learning a language live online just become more and more compelling.
Live online lessons that replicate traditional face-to-face learning
At Linguru, all live lessons are held in small groups of 6-8 students. Lessons are lively, fun (lots of games and quizzes), and fully interactive, and cover all the topic areas you need to successfully complete your course. Workbooks and all learning material are sent to students digitally, so there's no need for students to be lugging round bags of heavy books. Your teacher will be speaking German on a native level and lessons will be conducted in German, but always at a pace to suit you.
Students find it easier to find their voice online
Studying in a classroom can, for some students, be an intimidating experience. When you're learning a new language, it's absolutely essential that you speak up and make your voice heard. Speaking in German is the best way of learning German. The live virtual classroom takes all the pressure off, and as students are already studying in a comfortable setting away from distractions and the anxieties of the traditional classroom, they will feel much more at ease. Students learning a language live online really do find it easier to find their voice, and with this comes added confidence, self-belief, and improved learning outcomes.
Using other resources while learning
As students are learning on their laptops or tablets, they will have plenty of opportunity to make good use of the technology while in their virtual classroom. Suppose the teacher mentions something you're not sure about such as a place name or an unfamiliar expression. Simply open a new tab on your browser and look it up! You wouldn't be able to do this in a traditional classroom setting but you certainly can in the virtual classroom! All manner of online resources are available to help students that are an invaluable aid to learning.
Meeting new people and connecting with your classmates
Students will be in the same virtual class from day one at Linguru. The interaction students have in class with people from all over the world, with the shared common goal of learning German, enable them to make lasting friendships that will extend well beyond the virtual classroom. The 'Linguru community' feature facilitates students to stay in touch with each other outside the classroom, allowing students to bounce ideas off one another and hone their learning skills.
If you hadn't thought about it before, you will certainly have recognized by now that there really are huge advantages of learning online!