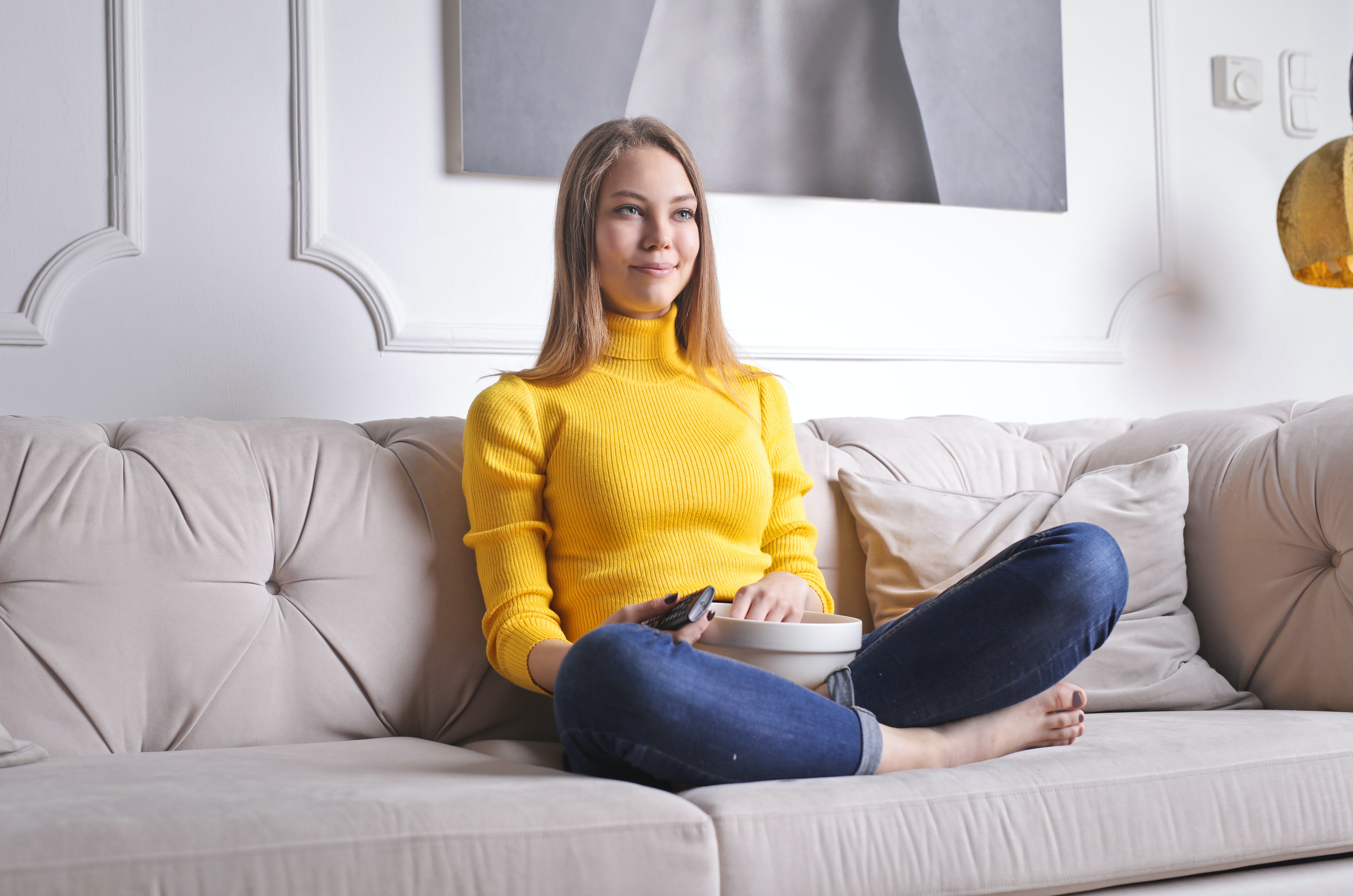 Best films to help you learn German
At Linguru, we encourage our students to find fun, constructive and imaginative ways to help them with their live online German classes. Watching the best German films is something that our students find exceptionally useful in expanding their German vocabulary and improving their knowledge and understanding of German people and culture. While watching German films, students are hearing colloquial German spoken in everyday contexts, and this is vital to developing a student's ability to relate and communicate conversationally. So, we've compiled a few suggestions of some of the best German films as an aid for students learning German.
Depending on your level, you can watch along with subtitles (preferably in German) and pause or rewind if you find yourself getting lost. If only we could pause and rewind occasionally in real life! Netflix has a broad selection of German language films available to stream:
Oh Boy! (2012) The main character Niko embarks on an odyssey through Berlin, meeting old acquaintances and making new friends along the way. In episodic fashion, we learn about Niko's abandoned law studies, a difficult father-son relationship and an aimless search for the meaning of life. Oh Boy! received six of the most coveted German Film Awards in 2013: LOLAS for Best Feature Film as well as for Best Director (Jan Ole Gerster), Best Screenplay (Jan Ole Gerster), Best Male Lead (Tom Schilling), Best Supporting Male (Michael Gwisdek) and Best Score (The Major Minors, Cherilyn MacNeil).
Rising High (2020) is a lively comedy thriller in which Viktor, a penniless but endearing young man, teams up with a pair of reckless buddies as they form a plan to scam the Berlin property market. Similar in style to the Guy Ritchie crime caper movies in the UK, the film is slick and rich in energy and humour. The storyline is quite complex, and the narrative is sharp and witty, so once again we'd recommend it for intermediate to advanced German language students, unless you're planning on using subtitles.
My Führer (2007) is a highly amusing drama satire set in Germany at the end of 1944. A depressed Hitler (brilliantly portrayed by Helge Schneider) turns to a Jewish acting coach to help him prepare for his big New Year's speech. Over the top funny, and heavily ironic, this movie is unafraid to tackle the humorous in the monstrous, and is unlikely to offend anyone, despite its potentially contentious subject matter.
Victoria (2015) In front of a Berlin club, the Spanish Victoria meets Boxer, Blinker, Fuss and Sonne. There is a direct spark between Sonne and Victoria, but there is no time for a classic romance. To settle an old score, the Berlin buddies have to embark on an illegal adventure - with Victoria as the driver. The film was shot as a 132-minute one-take and is well suited for German beginners due to its language mix of German and English. The dialogues are very authentic because the actors partly improvised!
Now we'll take a look at few German classics that are available to stream on other platforms or can be purchased inexpensively online:
Das Boot (The Boat) 1981. A gripping, claustrophobic movie that's packed with tension from start to end. Winning huge critical acclaim and six Oscar nominations and countless other awards, Das Boot is widely considered one of the finest films to have emerged from German cinema. The centrepiece of the film is an attack on an Allied convoy by the U-Boat referred to in the title. The craftsmanship of the direction, brilliant use of sound and dispassionate, verging on documentary style combine to make Das Boot an immensely sympathetic anti-war film of the very highest calibre. A must see for movie buffs and German language students, no matter what level. Whether watched with subtitles on or off, Das Boot is simply a masterpiece in the art of filmmaking.
Lola Rennt (Run Lola Run) is a fast paced, thrills and spills ride about a woman frantically trying to save her boyfriend from execution by pulling together 100,000 Deutschmarks in twenty minutes. The intriguing storyline touches on themes of free-will vs determinism, and the relationship between chance and conscious intent. Further allusions to the supernatural, flash-forwards sequences, and the ingenious colour palette have led to comparisons with the Hitchcock classic Vertigo, and there can be no higher praise than that. The film contains a great deal of slang and various German colloquialisms, so you'll need a phrase book by your side and possibly subtitles switched on.
Die bitteren Tränen der Petra von Kant (The Bitter Tears of Petra Von Kant) is a 1972 Fassbinder classic with an all female cast that explores themes of love, emotional co-dependency, claustrophobia and loneliness. Considered one of the landmark films of European cinema, the film firmly established Fassbinder as one of the great auteur directors of the twentieth century.
Aguirre, der Zorn Gottes (Aguirre, the Wrath of God) is an epic 1972 historical drama collaboration between the great German director werner Herzog and actor Klaus Kinski. After an initially lukewarm reception, the film has gained cult status and is acknowledged for its strong influence on later such diverse US classics Apocolypse Now, The Misssion and The Blair witch Project.
Taking time out to watch some of the best German films to help you learn German is a great way to pick up the distinctions of spoken German as you immerse yourself in a language that's full of colloquialisms, humour, idioms and unusual proverbs!
Students at Linguru would be wrong if they thought that all they need to do to learn German is to watch a few movies! We'd encourage students to keep a dictionary and phrasebook by their side, and a notebook will come in handy too for jotting down unfamiliar words and phrases. But investing time in a few of the best German films, while studying German online in live classes at Linguru, is a really entertaining way of improving listening skills and developing understanding of spoken German.