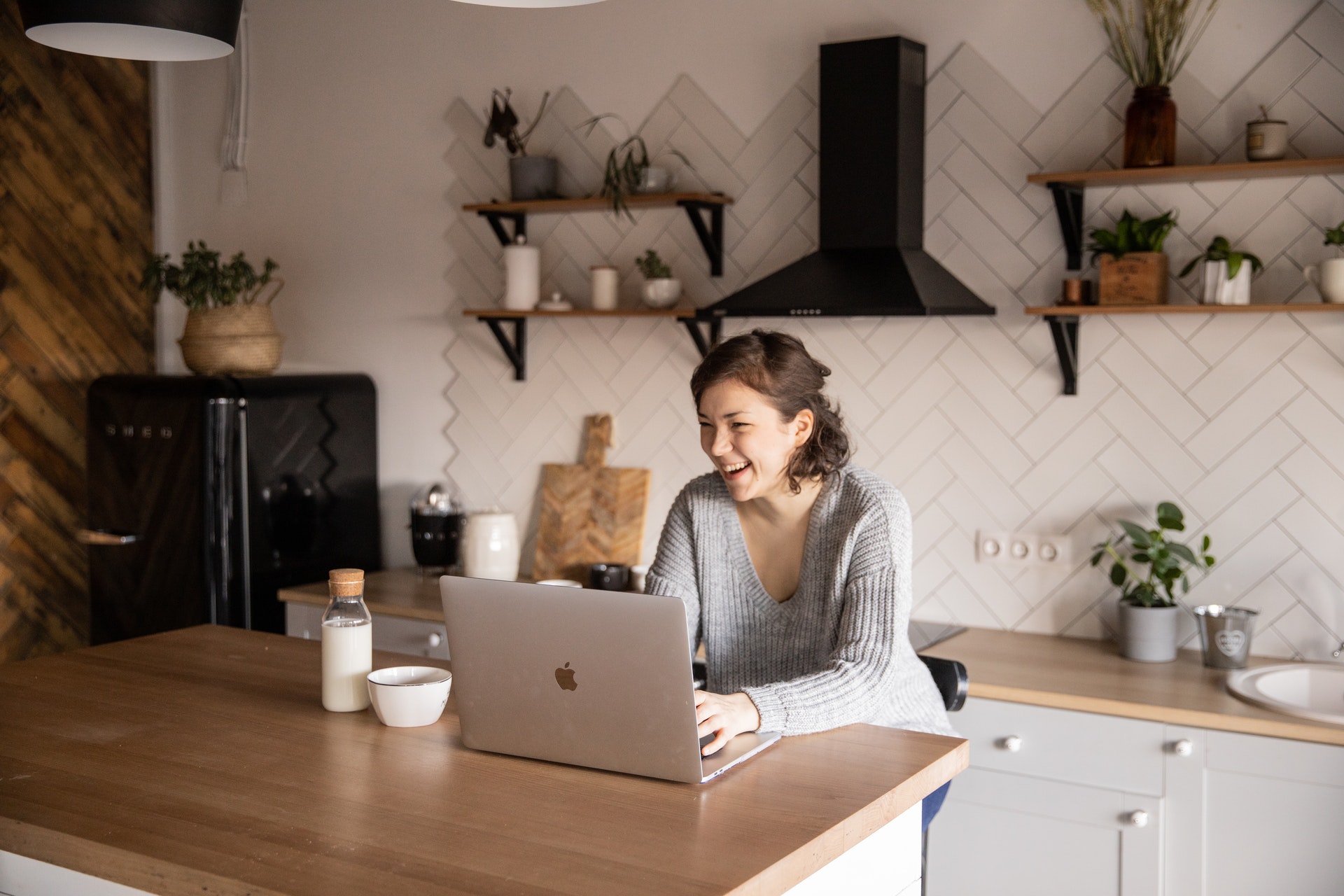 How to make learning German easy
By enrolling at Linguru to learn German online, you've already made the best decision you'll ever make in terms of how to make learning German easy!
Until relatively recently, students choosing to learn a new language have traditionally travelled to the country in which the language is spoken in its native tongue. Many language schools boast that this the best and fastest way to learn a new language. But is this really true? At Linguru, we say categorically not!
First off, there's the cost of travel to consider, add to that the cost and hassle of finding suitable accommodation. And then think about all that time wasted getting to and from the language school each day, not to mention the culture shock of suddenly finding yourself on your own in a country where you're unfamiliar with the language, customs, and food and people! And then, of course, there's the nagging worry of Covid-19 and the fearful impact and uncertainty that it's placed on foreign travel. By choosing to learn German at Linguru, you've made a great choice in how to make learning German easy.
In the Linguru Virtual Classroom, you will be able to enjoy nearly all of the benefits of traditional language study travel but without the stress and strain of travelling abroad and the vastly increased expense involved. Linguru's prices are very pocket friendly! Above all, learning German at Linguru is just so convenient.
Here are a few extra tips for how to make learning German easy:
Remember your objectives. You've made the decision to learn German for a good reason. Perhaps it's to improve your career prospects, or maybe you want to live and work in Germany. There are innumerable reasons for learning German. Remind yourself frequently of your goal, it's the best way to remain motivated!
Practice your German every day! Don't let a day go by without practising what you've learned in the live online virtual classroom. Stay motivated (your native German speaking teacher at Linguru will ensure you do!), keep track of your learning and complete your homework with the Shared Course Cloud.
Use the free Linguru workshops to supplement and support your learning. There's a huge amount of free added value to the live online lessons, and it's all easily accessible for students at the simple click of a key. The workshops are specifically designed to help students identify areas of weakness and address them immediately!
Make the most of the Linguru community feature. While learning German at Linguru, you will be in the same small class group throughout the duration of your course. You'll make friends with classmates from all over the world, sharing the same common goal of learning German. The Linguru community enables students to firm up friendships and share and exchange ideas about their studies outside the confines of the classroom.
One of the keys to learning how to make learning German easy is to set aside any preconceptions that it's hard to learn! This may sound simplistic but be assured that it's true. The sooner you come to appreciate this, the easier your learning will become. German is a phonetic language, meaning that it's almost always pronounced in the same way that it's written. This works in reverse too, as when you hear a German word, odds are it will be spelt just as it sounds!
Don't panic when you start to tackle German grammar. We know by now that German nouns are masculine, feminine, or neutral, so it's a good idea to learn your nouns with the correct article from the outset. Learn your modal verbs too. Modal verbs are those frequently used 'can, may, might, must' verb forms. You'll be amazed just how much fluency you'll achieve in next to no time once you've learned to conjugate modals.
Don't let anxiety over making mistakes stop you from speaking in German. You're human, you are going to make mistakes, it's through our mistakes that we learn. So, don't shy away from speaking in German from day one. You'll be among classmates of a similar level to you and of course there will be anxieties, but never allow your fears of getting something wrong stop you from speaking up and making your voice heard. Be confident, and even if you don't feel that way remind yourself of the old adage 'fake it to make it'. The more German you speak, the easier you will find it to achieve your goals.
Immerse yourself in all things German: books, podcasts, music, newspapers, TV, film. Really focus on your objectives. Turn your home into a 'little Germany'. You might even wish to switch your computer settings to German.
Keep a diary in German. Each day, jot down a few words about what you've learned, how your day has been, areas you need to work, phrases and new vocabulary you've picked up etc. You'll find this immensely helpful and it'll be a lovely record of the time you spend learning German in the virtual classroom at Linguru to look back through in the months and years to come.
With these tips and suggestions about how to make learning German easy, you'll never come unstuck. And remember, the expert staff at Linguru are here to help you throughout your live online German language course, so if ever you feel you're falling behind or running into difficulties, we will be only too pleased to help!