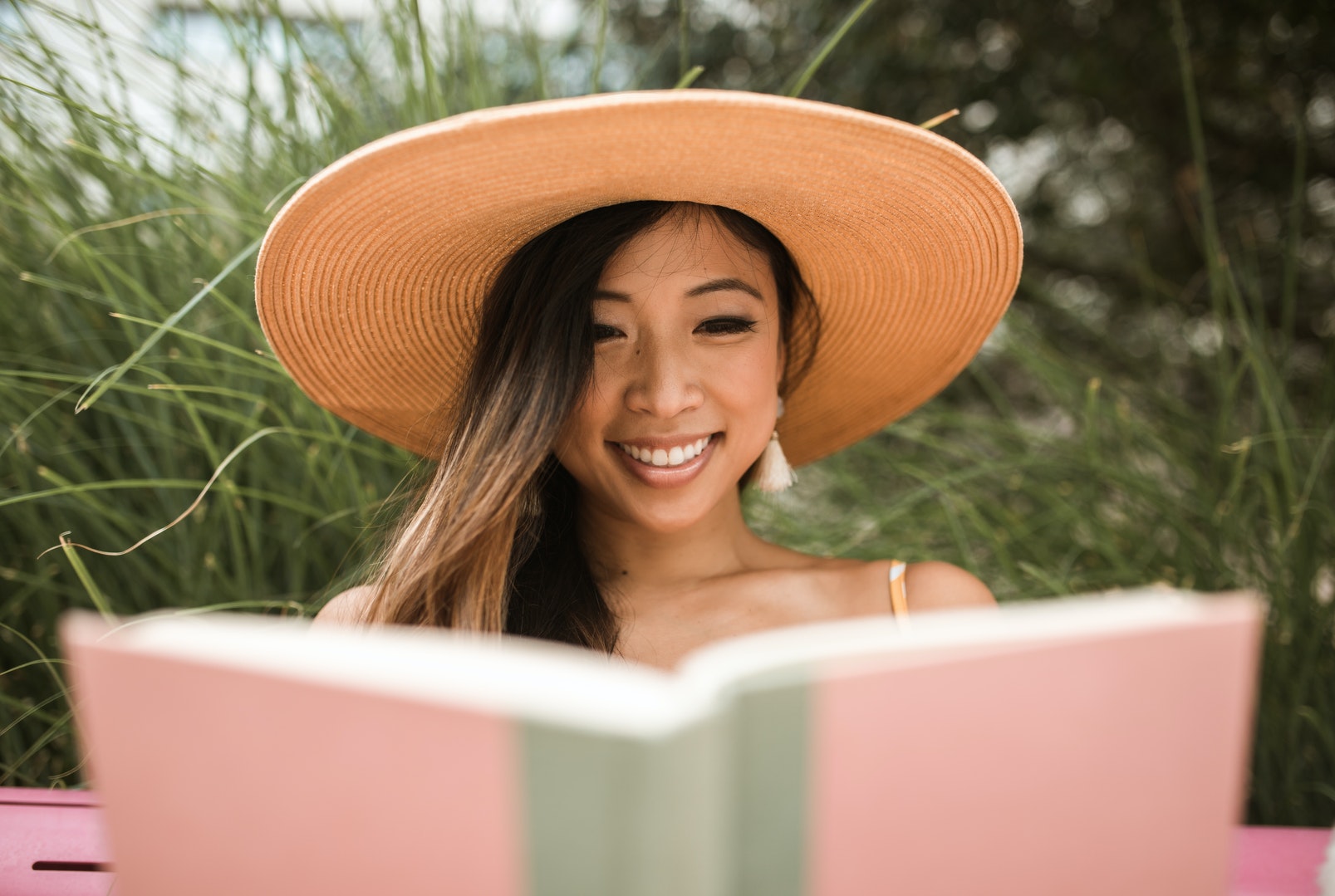 How to improve your German reading skills
Reading in German is one of the best ways of improving your German language learning skills, and over the course of this article, we'll offer you some recommendations that we're sure you'll find useful. There are four fundamentals that form the foundations of learning any new language: Speaking, listening, writing, and reading, and although it's reading that we're going to look at here, you'll see how reading in German underpins the other three.
As a German language student in the live online virtual classroom at Linguru, you'll soon grow to appreciate that one of the best ways of strengthening your learning is through reading. Reading is great, not just in helping you to learn German but also as a means of discovering the culture that lies behind the language. When you are reading in German, you can set your own pace, secure in the knowledge that you're not in a competition to finish first! Although reading in German, if it's not your first language, may seem intimidating at first, these feelings will soon pass as you fall into the beat of the book, newspaper, magazine, website, blog or whatever it is that takes your fancy. And the more you read in German, the easier reading in German will become!
Many German language students find that blogs written in German are an especially effective learning resource for reading in German. Blogs are invariably written in a natural, colloquial fashion that in some ways replicates the patterns of normal, everyday speech.
Reading the news in German is a great way of keeping up to speed with current affairs and giving you a more rounded understanding of Germany's place in the world. The news also introduces you to a variety of topics and language that will help you to strike up rich and diverse conversations both inside the classroom and in your interactions with native German speakers in real world situations too. Der Spiegel is an excellent weekly German news magazine with a circulation of over 850,000 copies, making it the largest news magazine in Europe. Available in print copy or online, we strongly recommend it to our students. Deutsche Welle is an online news site with a really useful 'Learn German' section in which you will find news podcasts for 'learning on the go'.
German picture books and comics are excellent resources for beginners. You probably used comics while learning to read in your own native tongue, so if you're a complete novice to the German language, why not do the same?
The German language has a rich and diverse history of world-class literature. Pick a book where the subject matter interests you. For example, you may be familiar with the phrase Kafkaesque? It's used to describe situations that are surreal or nightmarishly bizarre. It may be that you've already read some Kafka in your own native tongue. His novel The Trial regularly features high in lists of the greatest books of all time. How thrilling would it be to read it in its original German! Dual-language books, where you're reading in two languages concurrently, are another way to improve your German reading skills, and it can be a big boost to your confidence when you realise just how much German you already understand!
When you're reading in German, you'll need a good dictionary by your side as there will be times when the dictionary will be your best friend. However, when you're reading a text that's not written in your native tongue, we recommend that you don't reach for the dictionary every time you encounter a word where you're unsure of its meaning. If you don't follow this advice, you'll bore yourself to sleep and lose all the pleasure you gain from reading. We suggest that you should only use the dictionary if you're totally lost. Read methodically, don't be in a rush, and you'll soon find yourself easing into the German text. And remember, no matter how good a translation may be, it's not the same as reading a book in the language in which it was written.
Improving your German reading skills will come more naturally and much quicker if you avoid the temptation to constantly translate what you're reading back into your own language. When you're reading in German, make sure to think in German too. Exactly the same principle applies with listening. You're wasting your time and effort if you're constantly translating what you're reading or hearing back and forth. When you think in German, as you read in German, you're training your mind to function in a bilingual way. This is the essential element of how to improve your German reading skills.
Another of the great benefits of reading in German for German language students is that you'll find your vocabulary grows rapidly. And another handy tip, if you find you're losing concentration, is to read aloud rather than silently in your head. This way, you'll find yourself in harmony with the rhythm of the language. Reading out loud also helps a lot with your German pronunciation.
Reading and writing go hand in hand, so as well as improving your German reading skills, you'll have the added bonus of greatly improving your written German too.
Please don't imagine that you will learn German just by reading. However, as a supplement to your German language classes at Linguru, we promise that reading in German will help you a lot.